This is the second post in a three part series in which I highlight positive outcomes for cases that I've handled over the years and what you can learn from them. This is not a representation of the outcome in your particular case, but rather an explanation of what happened in these specific cases:
---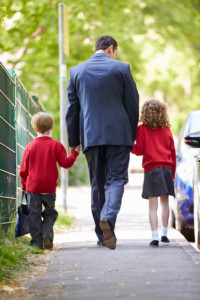 All custody cases must go through a mediation process in hopes the parents will settle their differences without a trial. Mediators are county employees tasked with hearing each side's case and writing a report to the Judge based on the mediation session. Their recommendations carry tremendous weight. A Judge MUST: follow the mediator's recommendation, or cite special circumstances or give good cause for doing something different.
Therefore, how a parent manages their mediation session can have far-reaching consequences.
In a recent case, all previous reports had been unfavorable to my client who was a Father seeking custody of his children. With my coaching, he received his first favorable report and was granted custody of his children during the school year.
Knowing how the system works, and learning how to present yourself can make all the difference. Let me show you how.