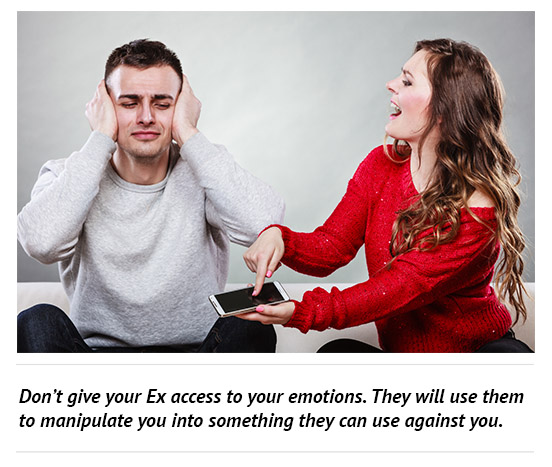 1. Don't Argue Religion.
You are not going to convert anybody during your divorce case, but you can turn your soon-to-be Ex against you and set yourself up to look like a hypocrite. I've seen it happen.
2. Don't Make Proposals You Are Not Fully Prepared to Live With.
It's a good way to either destroy your credibility or end up having to live with something you didn't want, all because you opened your mouth when your emotions were running high. Which leads me to my last point.
3. Don't Give Your Ex Access To Your Emotions.
They will use them to manipulate you. They will use them to irritate you into doing something they can use against you, or use them to make you look easily manipulated. Either way, you lose.