Your life is about to fall under intense scrutiny, not just from the courts but from well-meaning friends and family members. With that in mind, I'd like to offer these three directives: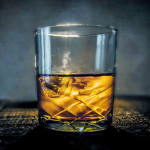 Don't Use Drugs or Excessive Alcohol. This may seem like a no-brainer, but going through a divorce can be a painful experience, and it's not uncommon for people to "numb" their feelings. If you do, YOU will be the one that does something regrettable. If you should slip up in this area, for heaven's sake stay off the internet and your cell phone, which leads me to the following piece of advice.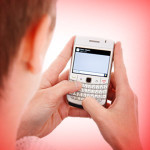 Don't Send Nasty Text Messages, E-Mails or Voice Mails. Angry messaging can come back to bite you. Sending a text or email with all the things you want to say about your Ex in a moment of anger is just handing them ammunition, and they WILL use it against you in court.
Don't Listen to the Advice of Friends and Family About What You Should Get or Give in a Divorce. Every divorce is different and what happened or worked in one doesn't necessarily happen or work in another. With an attorney on your side, you have someone who has been through this more than once or twice, who is not involved in your situation, and who is looking out for YOUR best interest.