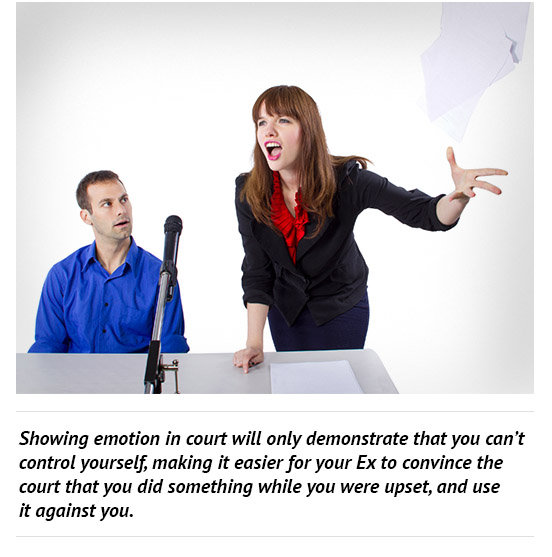 1. Don't Bring Your New Girl/Boy Friend Around the Kids Until The Divorce is Final.
Doing so will only irritate your soon-to-be Ex, who already doesn't like the new girl/boyfriend in the first place. You will end up having to defend your new girl/boyfriend against the accusations of your soon-to-be Ex, and possibly end up with a court order prohibiting them from being around your kids.
2. Don't Make Irritated Comments in Response. Showing emotion in court will only demonstrate that you can't control yourself. This will make it easier for your Ex to convince the court that you did something while you were upset, and use it against you.
3. Don't Show a "You Owe Me" Attitude. Maybe your soon-to-be Ex does owe you, and maybe they don't. But the more you claim they owe you, the more they are going to magically remember all the things they did for you, which will likely end up outweighing the few things they remember you doing for them.